Empowerment of Society Through Social Science
Lead Guest Editor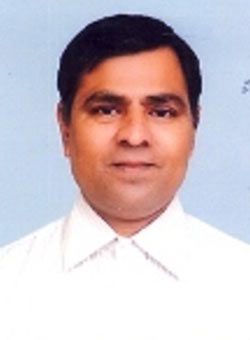 SIDDAPPA NARAGATTI
CENTRAL COUNCIL FOR RESEARCH IN YOGA AND NATUROPATHY, DELHI, India
Guest Editors
Naganagouda Hiregoudar


Ojashvi Yoga Training School, Rishikesh, Uttarakhand, India

Sghaier Noureddine


Department of History, College of Humanities, University of Sharjah, Sharjah, United Arab Emirates
Introduction
Society consists of all types of people, with different levels of social status and consciousness. Hence social service should touch all strata of society. Social reconstruction can be ensured only when the man in the ivory tower and also the man in the slum should be awakened to his inner worth, create self respect on the strength of self esteem so as not to be egoistic/not to feel inferior. When everybody in the society understands his/her importance for the general well being of the world, better emotional well being is generated within oneself which should transform into better inter human behavior and inter actions. The Rig veda calls it collective socialistic behavior with civility and honour. It says 'ajestaso, akanishtasa, yada bhatraha, swayam vardhulu', which means no body is inferior, nobody is superior, all are brothers, we can make progress collectively and not by isolating ourselves at individual and group levels. Individual universal spiritual identity as a spiritual self with its natural virtues point to one God, as the Head of the family of human kind again brings man and man closer overlooking his colour of the skin, the language spoken, his style and place of living. Modern man is intelligent, clever and has lot of ideas. But the negative cleverness is influencing his life style. We have to temper the intelligence with positive cleverness. Better, peace loving individuals are the assets of a society. It is the collective responsibility of each and every individual in the society to ensure that a peaceful society is created. Living for others, serving others makes one a living being. This ensures a combination of values in life. These values give better wisdom, understanding and power to individuals. The statement of Colin Powell in the context of life situations and life situations and life problems is worth nothing-'The greatest gift my parents gave to me were their unconditional love and a set of values. Values that they lived and did not just lecture about. Values that included on understanding of the simple difference between right and wrong, a belief in God, the importance of hard work and education, self respect and a belief in my country.
Aims and Scope:
Respect each other and respect self.
Inculcation of Human Values in Life.
Know the basic realistic of Self and God.
Nature is always beautiful and pleasant.
It is time for individuals and groups to get down to renew life and start social reconstruction involving all segments of the society for creating a better future.
The natural qualities of pleasantness and happiness that should be the foundation of life.
Guidelines for Submission
Please download the template to format your manuscript.